Reduce Stomach Fat Fast with Coolsculpting!
Are you wondering "How you I reduce stomach fat fast?" or What's the best way to lose stomach fat?" Can I quickly lose stomach fat? Now you can, thanks to CoolSculpting

®

. CoolSculpting freezes unwanted fat so you can sculpt your body!*

No downtime
No liposuction
No surgery or incisions
No need to exercise and diet*

*Results can vary.

Normally, there are no easy ways to reduce abdominal fat. At least not until CoolSculpting. Now, this FDA-cleared revolutionary new procedure is able to

freeze away fat cells

.* Once the fat cells are frozen, they are naturally dissipated by your body.* CoolSculpting is perfect for helping you reduce abdominal fat fast.*

*Results can vary.

Call for a

free consultation (909)-590-1200

or register online to receive more information and a special introductory offer.

With over 3 million CoolSculpting® treatments performed worldwide, people everywhere are getting a better view of themselves, thanks to the one-of-a-kind CoolSculpting procedure.

---

CoolSculpting® is in the press. Featured in magazines like Self, Oprah, and Elle and TV shows like Dr. Oz and The Doctors, now you can get the treatment everyone is talking about. Now is the time to reduce stomach fat fast.

CoolSculpting is a non-invasive fat reducing treatment allowing your body to dissolve the fat cells naturally.*
*Results can vary.


---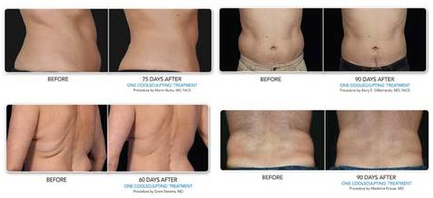 CoolSculpting to reduce abdominal fat . . .
The non-surgical solution that delivers results you can see!

Most body sculpting surgery such as liposuction and laser lipolysis are invasive and require anesthesia, bruising and considerable downtime.* This means you have to take time to properly heal after surgery.* Avoiding surgery saves post-procedure time off work, no physical activity for a period of time and pain.*
*Results can vary.

At Bella Sol Med Spa, we are committed to offering our patients the best alternatives and solutions to lose unwanted abdominal fat. CoolSculpting is the only cold-based non-invasive technique that freezes stubborn fat cells so your body can dissipate them naturally.*

Bella Sol Med Spa is one of the first and most experienced locations in the Inland Empire area to offer CoolSculpting. If you've wondered how to reduce fat stomach, wonder no more. Schedule a free consultation today by calling (909) 590-1200. We are conveniently located just of the 71 & 60 freeways, don't wait.

* Results may vary by patient.
---
Doctor: Dr. Luis Perez, MD

Medical Director: Nina Gaetano, BS, PA-C

Bella Sol Med Spa

13768 Roswell Ave. Suite 216

Chino, CA 91710

(909) 590-1200